Each year, the faculty from our partner universities and colleges nominate an exemplary student from their Green Industry program. These students have shown themselves as leaders with their fellow students, been involved in extracurricular projects/programs, and possess the attributes to become a future leader of the industry. MNLA presents the recipients with an award plaque and cash award.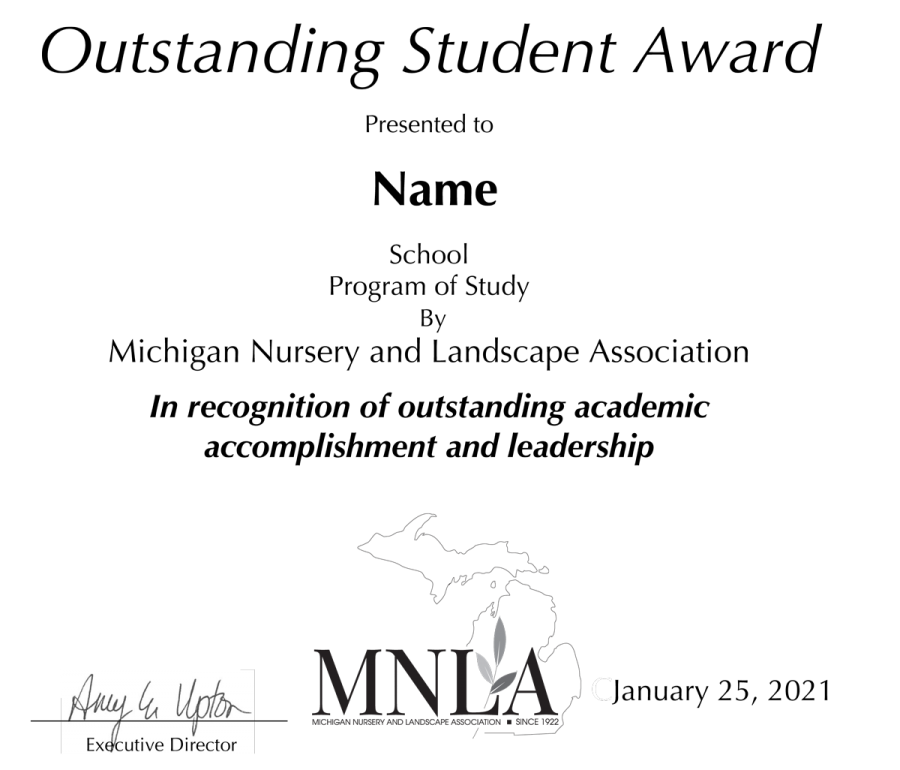 The Outstanding Student Award Winners are:
• Abby Denning, in the Horticulture – Landscape Design, and Construction Program at MSU
• Andrew Van Oostenbrugge, Landscape & Nursery Management Program, Institute of Ag Tech, MSU
Nominate a Student for the Outstanding Student Award. Contact Amy Upton to submit your nominee. Outstanding Awards will be presented at the Great Lakes Trade Expo in Lansing, MI (January 24-26, 2022).