Consumers Concrete Lunch & Learn Webinar Series - 4 Webinars (March 24 & 31 and April 7 & 14)
LOCATION: Virtual - Live on the 4 dates via Zoom. Pricing is Per Firm for all 4 Webinars: March 24 & 31 and April 7 & 14. Available as Recorded Session after each date.
---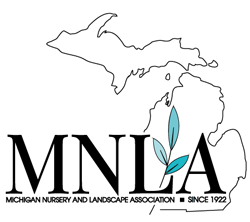 Join us for this 4 week series on Wednesdays from 12:00-1:00p. All meetings will be held via Zoom.
Price Per Firm for all 4 Webinars:  MNLA Member firms: $40;  Non-Member firms: $55
---
March 24: Segmental Retaining Wall (SRW) Design
Presented by Don Clayton
Don Clayton is the vice president at Allan Block Corporation and is an excellent speaker and educator that has been dedicated to the Allan Block training program and hardscape industry for over 20 years. He has worked directly with contractors to train them on proper SRW installation techniques, estimating tools as well as ways to improve their business. Throughout the years, he has worked with Engineers, Architects and Building Officials to educate them on proper SRW design approaches to ensure every project is a success.  Allan Block's dedication to quality education and service makes them one of the world's leaders in the SRW market.
---
March 31: Concrete Uses in Landscape Construction
Presented by Thomas Richeal
Thomas Richeal is the current Marketing Manager at Consumers Concrete.  He previously served as the Value-Added Product Manager for Consumers Concrete and introduced their Agilia-SCC, Hydromedia Pervious and award winning Artevia Concrete lines.  He is also the current President of the American Concrete International (ACI) West Michigan Chapter.
His past includes working on major decorative concrete projects throughout Michigan, the greater USA and on the island of Trinidad.  He is a former instructor of the Michigan Concrete Association (MCA) Decorative Concrete Certification Program.
---
April 7: Best Practices of Retaining Wall Installation
Presented by Randy Vreeman
Serving the Southwest Michigan Hardscape industry for the last 4 years.  Specializing In retaining wall construction Randy has been working on a ZERO WALL FALIURE initiative. Doing so thru education with designers as wells installers.
---
April 14: Landscape Applications for Manufactured Stone Veneer
Presented by Kyle Jacobs
Regional Account Manager for ProVia Stone since 2016
Territory – OH, MI, IN, Ontario, CA
Accredited for AIA Continuing Education Credits for Manufactured Stone Veneer